Another beautiful day outside, so Kiddo and I got out and enjoyed it! Today's sunscreen adventure was to a little place we call Fo Fo.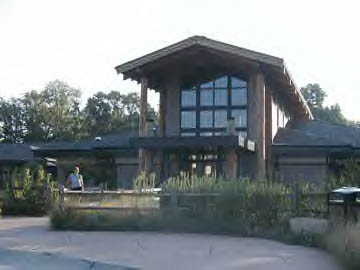 Fo Fo is a privately owned park on the bluffs at the edge of town; a year long membership only costs $50. I know, you're thinking, "SHE PAYS $50 TO GO TO A FREAKING PARK?" Let me explain why this actually rules.
It keeps the riffraff out. RIFFRAFF WILL NOT PAY $7 A DAY/$50 A YEAR TO GET IN AND HARASS YOU
There is a big long boardwalk that goes for a whole mile, so when it's muddy out, you can still walk around (and when it's NOT muddy, there are miles and miles of trails)
YOU GET VISTAS ONLY SEEN FROM THE PRIVATE RESIDENCES ALONG THE BLUFFS!
Vee and I have been going here since we first lived in our town, and we looooooove it. I got mad cravings for Fo Fo when we were living in Michigan. The prairie wind whips around when you get up on the top of the bluffs and YOU FEEL VERY LEWIS-AND-CLARKY.
Kiddo's first excursion out of the house was to Fo Fo.
I can't believe I seriously just showed you that picture. I was like twelve days post-delivery. (AND I TOO WAS A STROLLER PUSHER! Don't let my
proselytizing
make you think I always saw the light)
Anyway, Fo Fo is near and dear to my heart, so I was thrilled to meet up with a couple of moms from my babywearing board and show them the joys of Fo Fo this afternoon. We did a couple of laps and then hung out at the very same picnic table pictured below and nursed our kidlets.
(Kiddo was four months old in this pic)
I love being with like-minded moms. As I was tonight, since it was
La Leche
night! Vee "puttered around like an old man" while we were gone and organized the garage.
Where are your favorite places to go when you want to get outside and don't want to walk around a confusing "outdoor mall"?